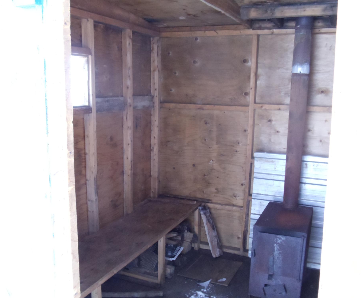 Our Services
When we drop you off, we get you set up by starting your fire and drilling your holes. Your guide will check in on you thoughout the day to make sure you have enough bait and firewood. All ice hut rentals are daily rentals. We have 4, 5, and 6 man huts. Rates- $60 for adults and $30 for kids 13 and under (Cash only).
Ice Hut Rentals & Reservations
Contact Bayside for amazing ice hut rentals. We provide your transportation to and from your hut, live minnows, and firewood. There are wood stoves in all units to keep you and your family and friends warm.
Call us today to reserve your hut!!